NCIZ takes part in MACHTECH & INNOTECH EXPO 2022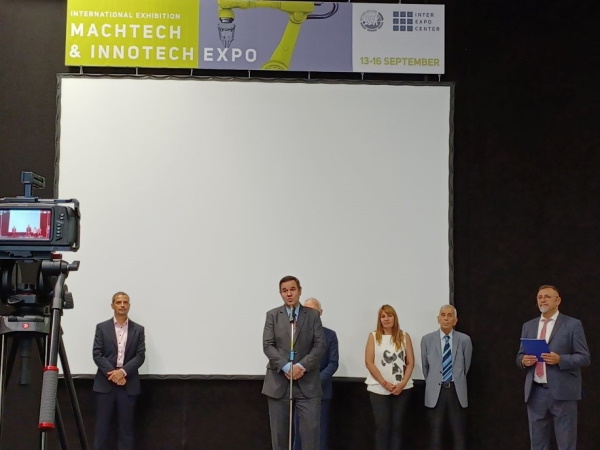 "National Company Industrial Zones" PLC (NCIZ) is participating with its own stand in Hall 1C at the specialized exhibition "MachTech & InnoTech Expo 2022", taking place from 13 to 16 September at Inter Expo Center.
Nearly 130 companies from Bulgaria, Germany, the Czech Republic, Austria, Italy, Turkey, Romania, China, etc. are participating in the 13th edition of the exhibition on an area of over 10,000 sq. m.
The official opening ceremony was attended by the Minister of Economy and Industry Mr. Nikola Stoyanov, the Executive Director of NCIZ Dr. Antoaneta Bares, the Chairman of the Board of the Industrial Capital Association in Bulgaria Vasil Velev, the Chairman of the Bulgarian Branch Chamber of Mechanical Engineering Eng. Ilia Keleshev and other distinguished guests.
Dr. Antoaneta Bares welcomed the visitors and exhibitors and invited them to get acquainted with the investment opportunities in the industrial parks and zones managed by NCIZ EAD - the company designs, develops and manages industrial parks and zones, providing more favourable conditions to the investors, operating in the specialized zones, part of the NCIZ's portfolio.
National Company Industrial Zones offers industrial terrains, production and warehouse premises in prime locations areas, excellent infrastructure and transport links.
The state-owned company manages 13 projects across the country with a total area of over 8 million square meters.