BMF Port Burgas chose IP Sofia – Bozhurishte for its new intermodal terminal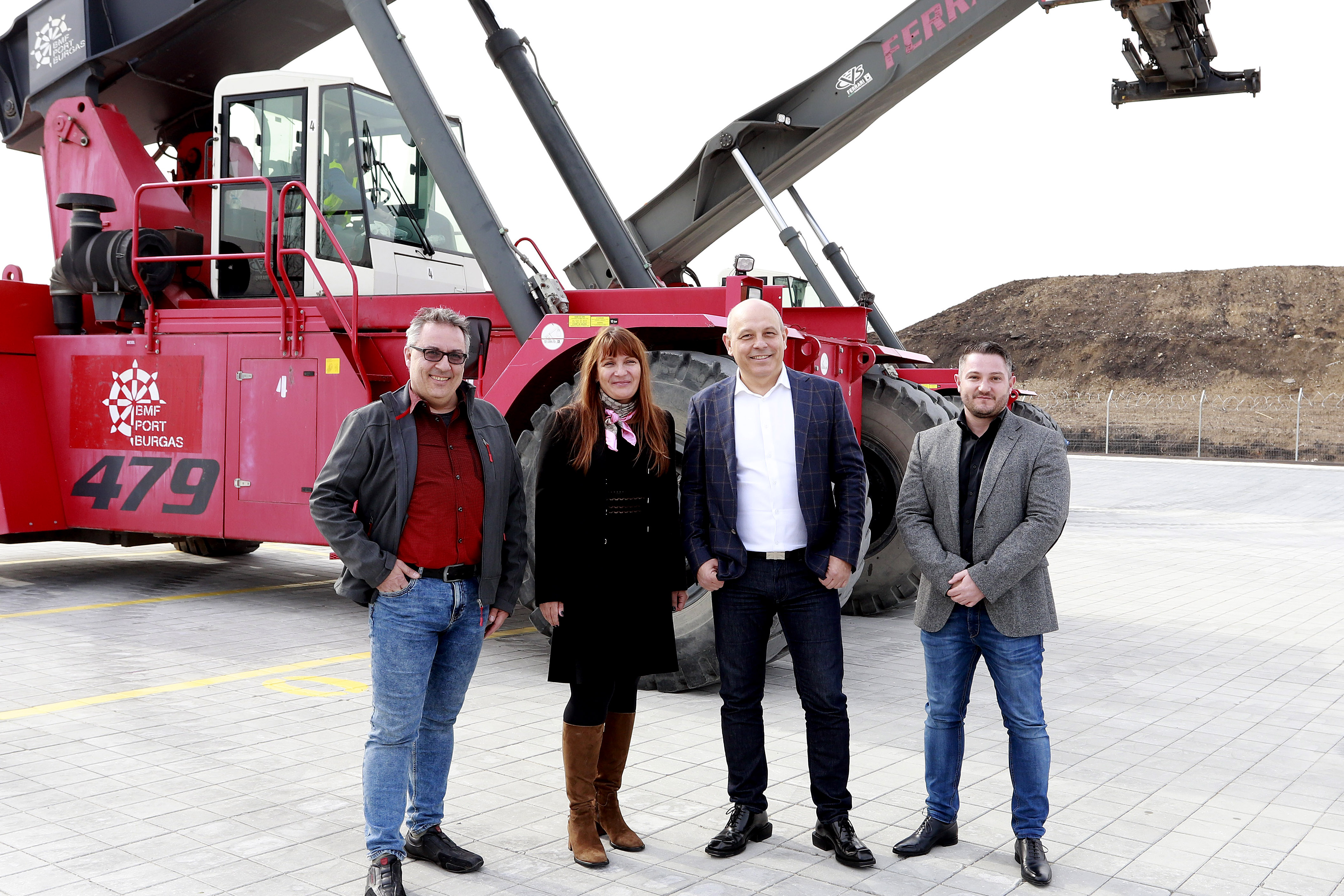 On February 23rd 2023 the private port operator BMF Port Burgas AD opened an intermodal terminal at Industrial Park Sofia – Bozhurishte in the presence of more than 130 guests – representatives of institutions, clients and partners.
The facility will enable the handling of sea cargo from containers, unloaded at the Port of Burgas and destined for customers in the western part and inland. The transport of containers between Burgas and Sofia will be carried out by rail, in line with the new European trends towards more environmentally-friendly solutions for cargo transport.
Dr. Antoaneta Bares, Executive Director of NCIZ EAD, said: "This investment is extremely important for the Sofia – Bozhurishte Industrial Park as it completes the idea of developing industrial parks and zones. We trusted BMF Port Burgas AD because it is a company, experienced in implementing large projects. In a very short time the team realized the idea of first-class access to multimodal transport. This project is yet another proof that good ideas come to life when the right people are in the right place at the right time".
The Executive Director of BMF Port Burgas AD Mr. Boris Balev presented the advantages of the terminal as a major link between the Port of Burgas and the European network of intermodal terminals, which determines the ability of Bulgaria to take new flows of cargo from the East to Western Europe.
The intermodal terminal at IP Sofia – Bozhurishte is located at the heart of the Balkans along the railway line Sofia – Bankya and is about 5 km. from the ring road of the capital. Its key location ensures flexibility of container deliveries to and from the interior of the country by both road and rail. It has an operational area of 27 000 sq. m. and annual capacity of 60 000 TEU. The investment amounts to nearly BGN 9,2 million.