The NCIZ presents its projects during the Architectural Building Week in Sofia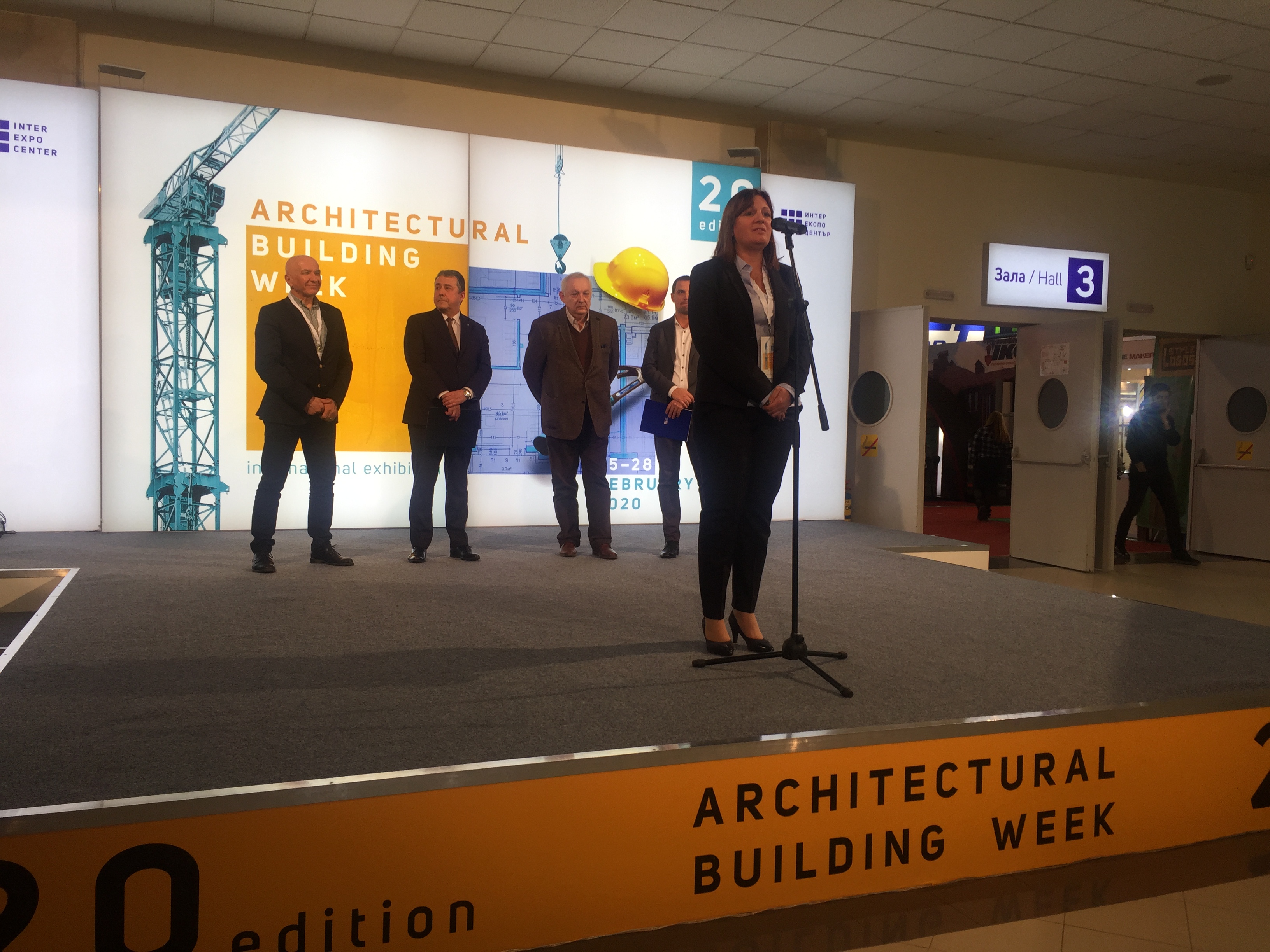 Antoaneta Bares, Executive Director of the National Company of Industrial Zones EAD, was among the official guests, attending the opening of the Architectural Building Week at the Inter Expo Center, from February 25th to February 28th in Sofia. "I hope we find many new business partners among you! I wish all the participants success in the 20th anniversary of Architectural Building Week," said Mrs. Bares.
At the event, with more than 200 other companies, the NCIZ participates in the exhibition with own counter from February 25th to February 28th. The company also made a presentation about its zones in Bulgaria. It became clear that the company designs, develops and manages industrial and economic zones, thus helping to create favorable business conditions for investors. The NCIZ assists businesses during the implementation of their projects in economic zones with ready-to-use infrastructure. NCIZ's main activity is directed to the construction of modern industrial parks.
At the opening of the Architectural Building Week, the event was also attended by guests such as the Deputy Minister of Regional Development – Valentin Yovev, the Executive Director of Bulgarian Construction Chamber – Valentin Nikolov, eng. Jordan Nikolov from the Bulgarian Association for Construction Insulation, and Ivaylo Ivanov, manager of the Inter Expo Center.
This year's exhibition is the 20th in a row. There will be presented construction equipment, machines, tools, insulations, building materials, window joinery and frames, doors, windows, sanitary equipment for an energy, environmental and functional construction, on an area of ​​10 000 m2. The participants are more than 200 companies from Bulgaria, Turkey, Romania, Germany and Italy.