The Bulgarian company Betelgeus Ltd. Turned the first sod of their project in the Economic Zone Sofia-Bozhurishte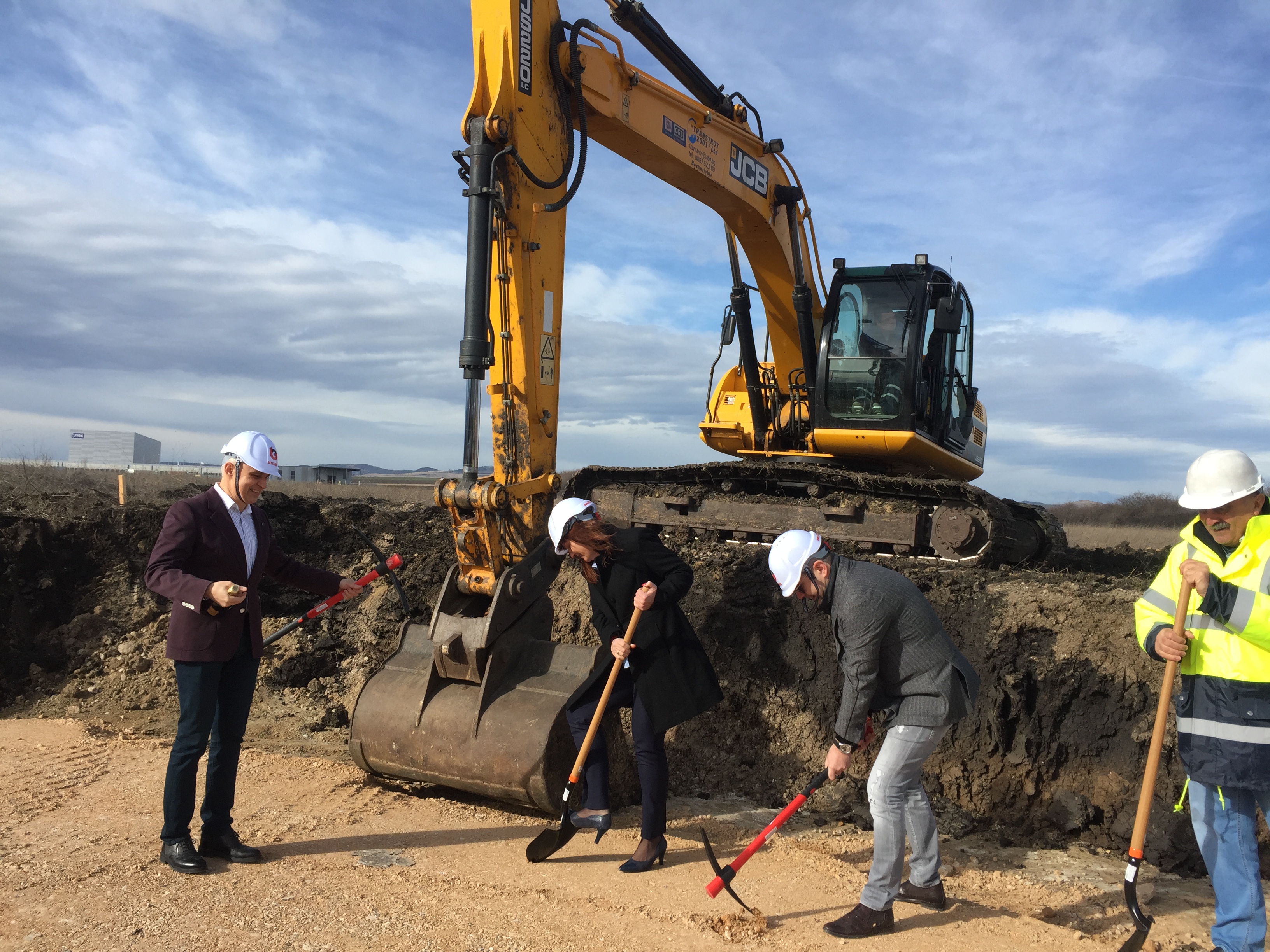 Georgi Hristov, manager of the Bulgarian company Betelgeus Ltd. and Antoaneta Bares, the executive director of the National Company of Industrial Zones, turned the first sod at the construction site of the company in the Economic Zone Sofia-Bozhurishte on Wednesday.
The company is an established supplier of labels and labeling equipment. It specializes in providing complete solutions in the field of primary and secondary coding, marking, labeling, packaging and product tracking. The main activity of the company is related to delivery, installation and maintenance of equipment for product identification and packaging, as well as high quality consumables for it. Betelgeus Ltd. works with companies, such as Mondelize Bulgaria, Coca-Cola HBC Bulgaria, Nestle Bulgaria, Sopharma and others.
The Executive Director of NCIZ wished success to Betelgeus Ltd. "I hope we finish construction in seven months. We will have 1300 square meters of built-up area and 2160 square meters of total built-up area," said the company's manager Georgi Hristov. Of these, 900 square meters will be warehouses with more than 2,000 pallets, he pointed out. The company will also have a three-storey office building in the Economic Zone Sofia-Bozhurishte, further added Mr. Georgi Hristov.
Since the establishment of Betelgeus Ltd. in 1993, the company's mission is to provide and maintain quality and flexible solutions for its customers, thus improving their competitive advantages and working environment. In addition, the portfolio of innovative products that they offer, works to optimize workflows and reduce costs. Betelgeus Ltd. also provides additional services, such as maintenance and deliveries.