NCIZ took part in the BG Careers Fair 2018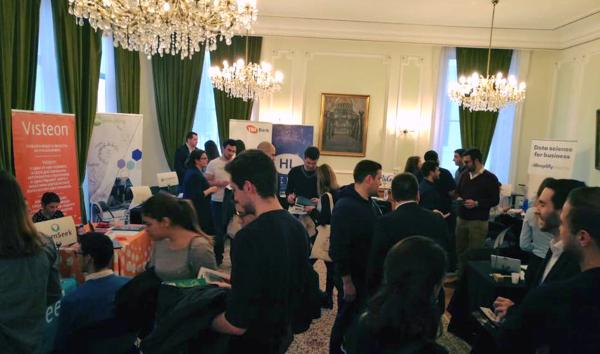 Bulgarian students in London were informed about the work activities of the National Company Industrial Zones PLC for professional development in our country and about certain work positions available in the company, its subsidiary firms and investors, operating in the public industrial zones. NCIZ as well as 20 more other well established Bulgarian firms participated in the sixth career event – BG Careers Fair in the British capital city on 10th March 2018. More than 200 young people, who are still studying or have already graduated in England, attended the forum that took place in the Bulgarian Embassy in London.
"The forum can help young people reconsider the European Union as a means that will help them in finding a better work ambience in their home country. There, where their relatives are living and where they will feel at home, said in his opening speech the Representative of the Bulgarian Embassy in the UK- Konstantin Dimitrov, at the BG Careers Fair 2018.