National Company Industrial Zones took part in Webit Festival Europe as an exhibitor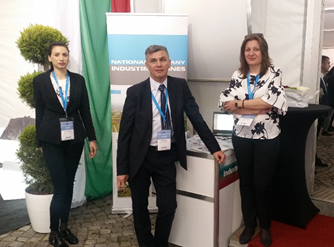 The executive directors of National Company Industrial Zones – Mr. Stefan Staykov and Mrs. Antoaneta Bares participated in the international forum for technology, digital marketing and innovation Webit Festival Europe in Sofia Tech Park during April 25th – 26th 2017.
As a part of the festival, the Bulgarian SME Promotion Agency (BSMEPA) organized an exhibition area where more than 20 innovative Bulgarian companies were represented. The exhibitors included the InvestBulgaria Agency and National Company Industrial Zones, which afforded an excellent opportunity to promote the business climate in the country and the various industrial zones to a wide range of visitors, business leaders and entrepreneurs from the ICT sector.
Simultaneously with the specialised exhibition, an international business forum was held on the topic of "Contemporary business in the digital age", officially opened by the minister of economy – PhD Theodor Sedlarski, who emphasized the decades-long experience of Bulgaria in the field of electronics and ICT and