National Company Industrial Zones signed a memorandum of cooperation with the municipality of Dupnitsa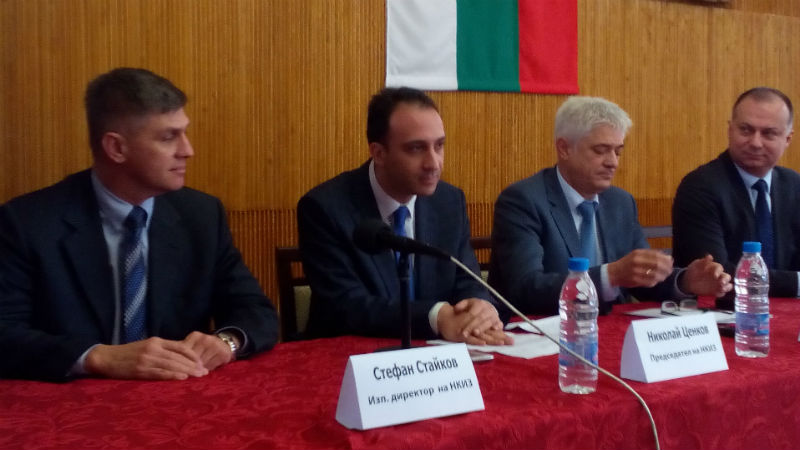 The Chairman of the Board of Directors Mr. Nikolay Tsenkov signed a Memorandum of Cooperation with Mr. Meotdi Chimev- Mayor of Dupnitsa at an official ceremony. The main purpose of the signed document is to be created conditions for intensive communication between the two sides of the memorandum, exchange of experience and best practices in order to develop common positions, as well as implementation of joint efforts in this direction.
Concerning the signed memorandum Nikolai Tsenkov said "Dupnitsa has many advantages, one of them is the best location. I see a big change, the city has a vision of a regional city and has everything needed to attract investors."
''A great interest in the industrial development of Bulgaria is expected in the next few years and this first step that we have made is important because attracting investors in the industry sector takes several years. We expect the first interest to occur very soon", said the executive director of the National Company Industrial Zones Mr. Stefan Staykov.
The ceremony was attended by the Deputy Minister of Economy Mr. Lyuben Petrov, who stated a belief that "this is exactly the purpose of this memorandum - to have a legal basis on which we can gain a foothold while attracting investors to municipal areas."
Dupnitsa Municipality has proposed a list of 10 properties that are suitable for creation and development of an industrial zone. The main requirements are these areas to have good location, developed infrastructure and to be at least 40 000 m2. It became clear at the meeting that it is expected to be prepared a portfolio of possible municipal areas to be offered to prospective investors.