National Company Industrial Zones PLC signed a memorandum for cooperation with Municipality of Gorna Oryahovitsa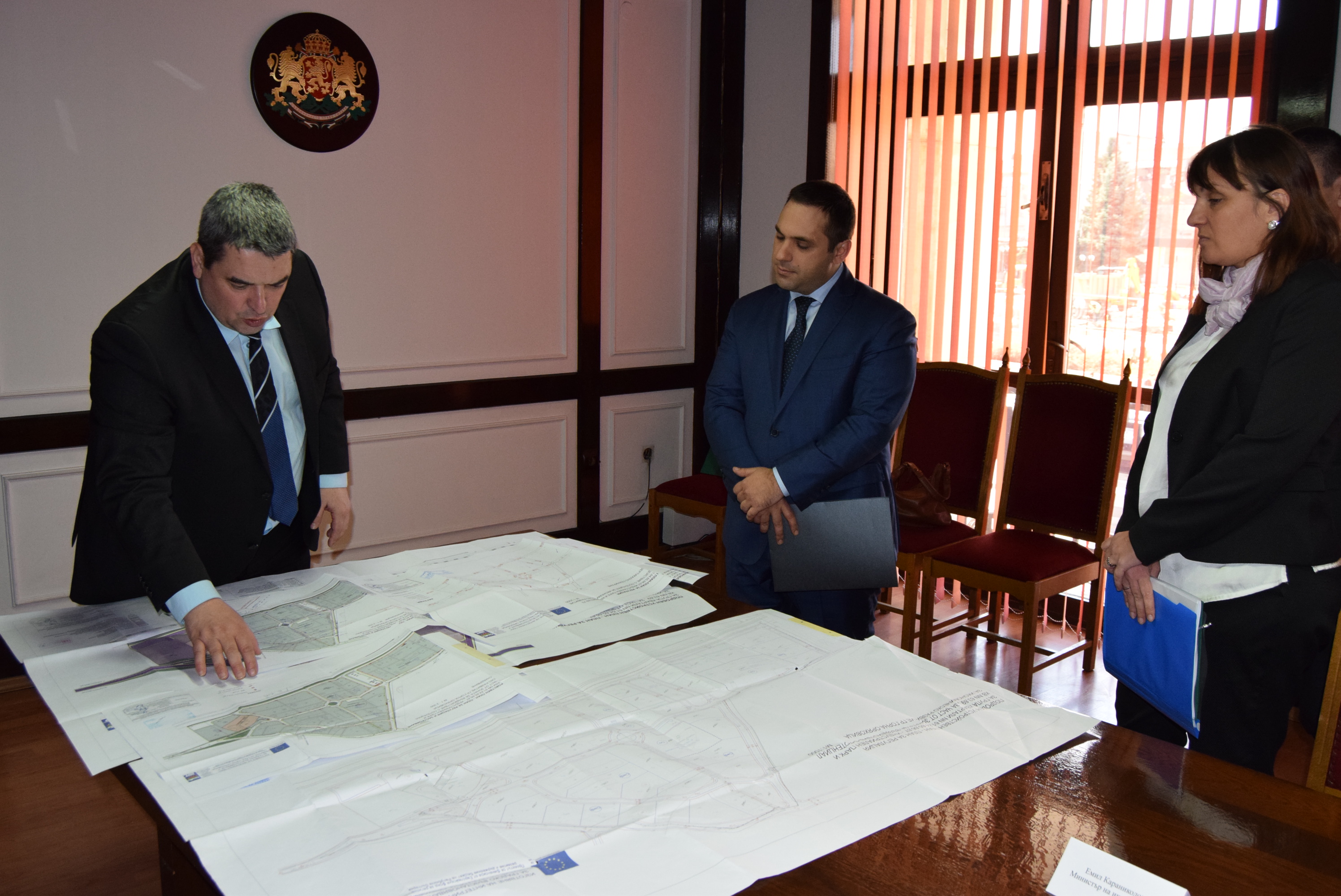 NCIZ is working with a group of municipalities among which is Municipality of Gorna Oryahovitsa The executive director of NCIZ Antoaneta Bares and the mayor of the district -engineer Dobromir Dobrev signed a memorandum for cooperation on Thursday (29Th March) in the presence of the Minister of the Economy- Emil Karanikolov.
Gorna Oryahovitsa municipality has already identified their terrain, that is suitable for their industrial plans. It is about a piece of land that covers 300 decares of land with a new detailed construction plan and water and electricity/power supply. The land is with good technical infrastructure, but fact that it is suited near the international airport in Gorna Oryahovitsa and the freight station is even more appealing.
All of the terrains in Gorna Oryahovitsa will be offered by NCIZ to investors. During the meeting, when the memorandum was signed, it was clarified that a French company, working in the field of plane manufacturing, will be the first investor that will be offered the terrain located near the airport.
''The wish of the French firm is to start part of their business here in Bulgaria. The region of Gorna Oryahovitsa satisfies all of the conditions and the Ministry of Economy will do their best to attract that firm as the first investor in your new industrial zone and the Ministry will make sure that other companies will follow the example made by that French firm'', added the minister Karanikolov.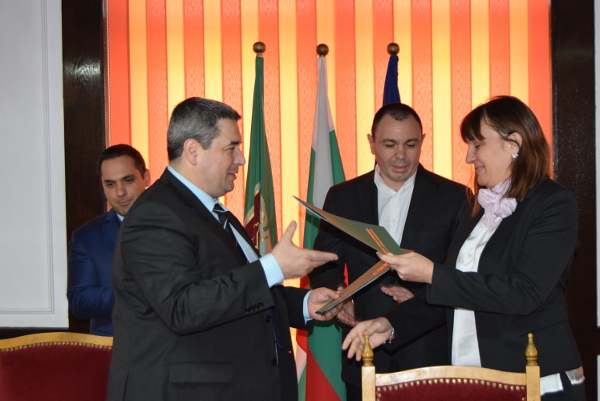 Antoaneta Bares expressed her admiration to the municipality for the workload they managed to do in advance and that was in relation to the development of the industrial zone- as they have provided a construction plan, plan for further development processes, infrastructure in a good condition.
Most of the municipalities offer an area without the necessary infrastructure, the highly demanded power and water supply, whereas here the only thing left to be done is the inner infrastructure/connection among the different parts in which the zone is divided'', claimed the executive director of NCIZ Antoaneta Bares after she signed the memorandum.
The mayor Dobrev explained that the whole administration in the town-hall has been working hard for the last two years until they have signed the memorandum. He said that he and his colleagues from the town-hall are ready to welcome the new investors and in this way to bring back the previous reputation of Gorna Oryahovitsa as the heart of the industrial business in this region''.
As per words of the minister- Mr Karanikolov, with the building plans for industrial zones the country counter acts towards the imbalances in some regions. According to him, the new part of the Hemus motorway is a solution for preventing the disproportionality and attracting more investors.