National Company Industrial Zones and the Municipality of Vidin signed a Memorandum of Cooperation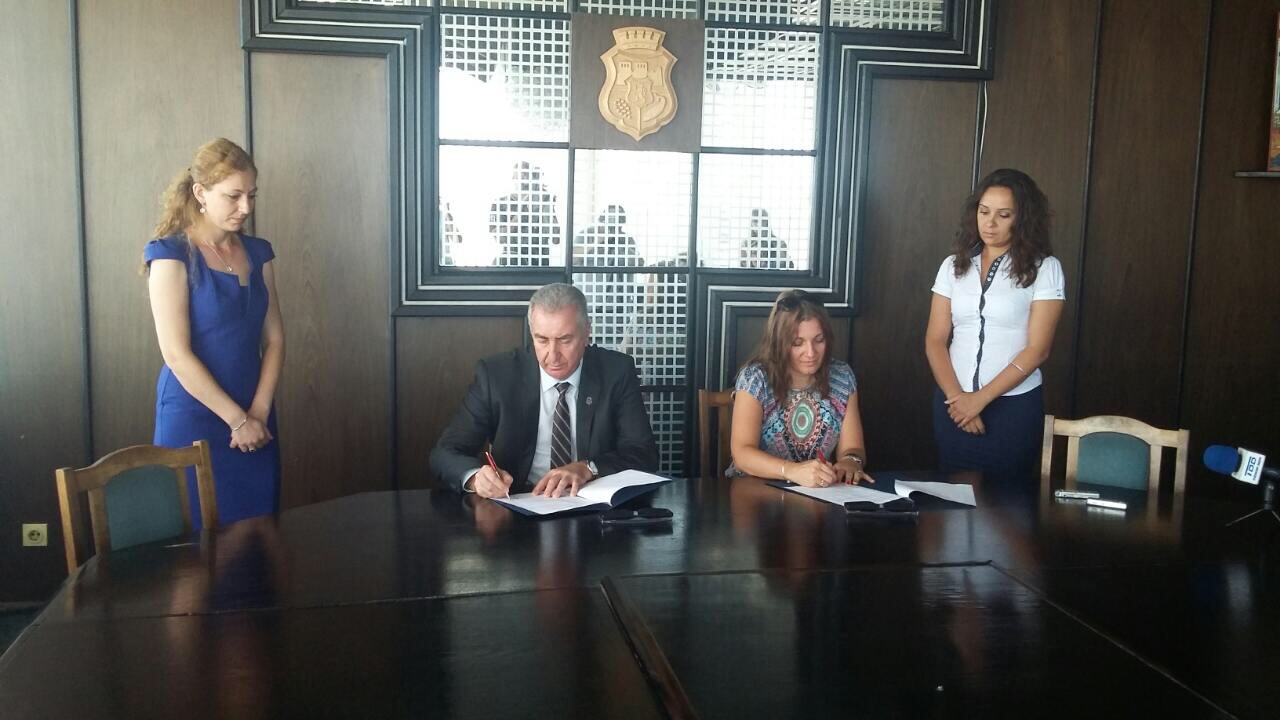 National Company Industrial Zones (NCIZ) and the Municipality of Vidin combine efforts to develop the investment potential of the region and to create conditions for economic growth stimulation. The Executive Director of National Company Antoaneta Bares and Vidin Mayor Eng. Ognian Tzenkov signed a Memorandum of Cooperation at an official ceremony in the Municipality on the basis of which joint initiatives will be carried out.
"This Memorandum creates conditions for a more successful partnership with the Municipality of Vidin and achieving our common goal - attracting new investments by providing full support to investors. When an investment is intended to be located at a certain location, the main issues that investors are interested in are infrastructure and administrative services, and that is in the direct competencies of the Municipality and our company", said the executive director of National Company Industrial Zones. In her words, the experience of the company in its work with other municipalities shows that the partnership between the state, represented by NCIZ and the municipality itself, has the potential to stimulate the investment processes at regional level. Antoaneta Bares added that the idea of ​​signing the memorandum is also related to the declared investment interest in Vidin by a foreign investor.
"The main purpose is to work together to create a better business and investment environment by improving relations between the institutions and the local authorities", said the Mayor of Vidin at the signing ceremony. He expressed the hope that the Memorandum with National Company Industrial Zones will be the first step towards new joint meetings that will lead to positive results. Eng. Tsenkov also noted that the interest of the investors in the municipality is related to its geographical location and the possibility of easy transportation of their production to different destinations, both in Europe and throughout the world.
National Company Industrial Zones has been operating Free Zone Vidin since 2009. The company is 100% state-owned, with the Ministry of Economy being the principal.