Henry Ford Professional High School took part in the Fast -Tracking Success project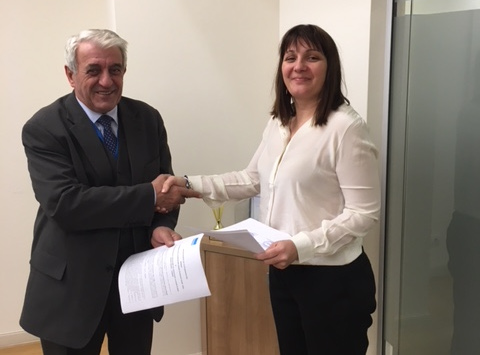 The Henry Ford Professional High School for Transport and Energetics took part in the project. The head of the school -the engineer Tanio Stoichev and the executive director of NCIZ signed a memorandum for cooperation on 4 April (Wednesday). The purpose of this partnership is to achieve accelerated educational preparation of students, who have just finished high school. Both parties agreed to put some effort and to fight with the youth unemployment and shortage of qualified young people.
The Fast-Tracking Success project aims to offer greater employment among the youth by offering the students various internships and permanent work positions in companies that cooperate with the industrial zones.
The purpose of the initiative by NCIZ - Fast Tracking Success was to support some present investors as well as some new ones in the public industrial zones and in this way the challenge-the shortage of qualified specialists that the investment projects face, will be overcome.
Up to this moment, NCIZ has signed memorandums for cooperation with a lot of universities in the whole country, among which are the Sofia University, University for National and World Economics, New Bulgarian University, Technical University, University of Forestry, the University of Transport, ''Angel Kanchev'' University of Ruse, ''Episkop Konstantin Preslavsky" University in Shumen etc.
In the zones included in the portfolio of the NCIZ there are some already working factories, storage spaces, logistic centers, high-tech business firms from Germany, Greece, Denmark, Austria, Turkey and Israel as well as some that are about to be built.