Foreign investors will source specialists straight from our universities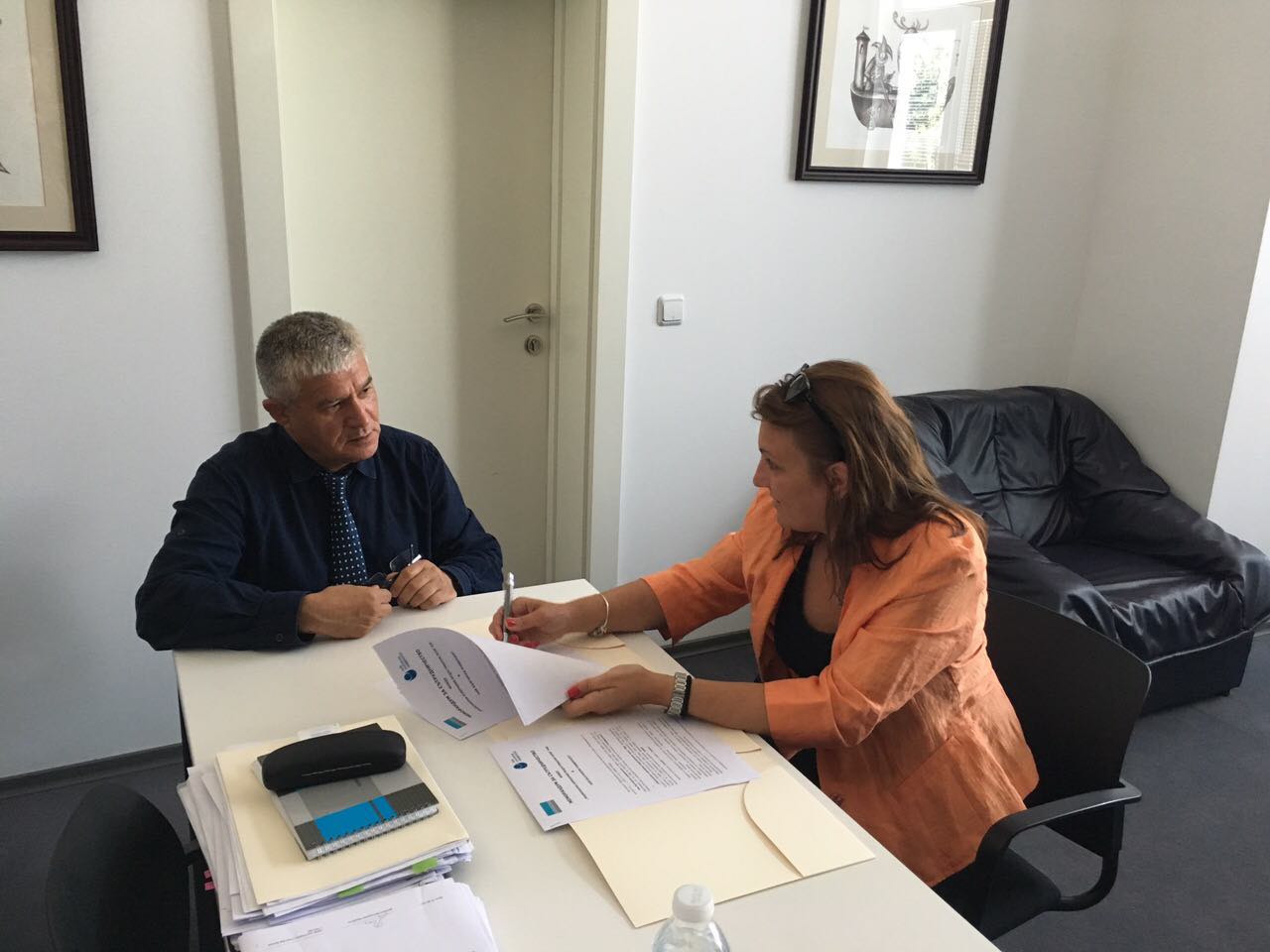 The project is initiated by "National Company Industrial Zones" in partnership with leading universities from across the country
Foreign investors from the zones operated by "National Company Industrial Zones" (NCIZ) will be able to source specialists directly from our universities. The idea is underpinning a new project of the company called "Fast-tracking Success". NCIZ will partner with a number of universities so as to provide for a long-term resolution of one of the most pressing concerns of foreign investors as well as Bulgarian business in general – the lack of well qualified workforce. The company has already signed the first agreement for cooperation with New Bulgarian University. Agreements with Technical University – Sofia, Mining and Geology University "St. Ivan Rilsky" – Sofia, Forestry University – Sofia and University of National and World Economy are due.
"Fast-Tracking Success" aims at providing favorable conditions for accelerated professional growth of young specialists that are just graduating from university by offering opportunities for internship and permanent employment at the foreign companies operating within NCIZ's zones. The company develops nine projects across the country, six of which are fully operational - three free zones in Vidin, Ruse and Svilengrad, Sofia - Bozhurishte Economic Zone, Industrial and Logistic Park - Bourgas and Transit Trade Zone - Varna.
The initiative will contribute to building highly qualified staff - young professionals will work in the conditions of high standards that a foreign company would expect. In this way they will build valuable professional skills that will meet the needs of the company. "It is an investment in human capital, which in the long run will significantly increase the quality of Bulgarian specialists," says Antoaneta Bares, Executive Director of NCIZ.
The framework for collaboration between the company and the first university within the initiative foresees a two-way exchange of information to support investors in the process of securing the staff they need. Universities will provide up-to-date information on the graduates from all specialties, while foreign companies, through NCIZ, will have the opportunity to make "requests" for the specialists they are looking for.
"Such interaction will build a realistic picture of the demand and supply of staff, and will allow universities to plan their programs more effectively," explains Antoaneta Bares. The project also provides for direct access of companies to university career centers as well as active dialogue with state authorities, civil society, national and international organizations working in this direction to permanently reduce structural youth unemployment.
Image: Antoaneta Bares, Executive Director of "National Company Industrial Zones" and Prof. Dr. Plamen Bochkov, Rector of New Bulgarian University signed a memorandum for cooperation