Antoaneta Bares: The industrial zones are effective instrument for involving investments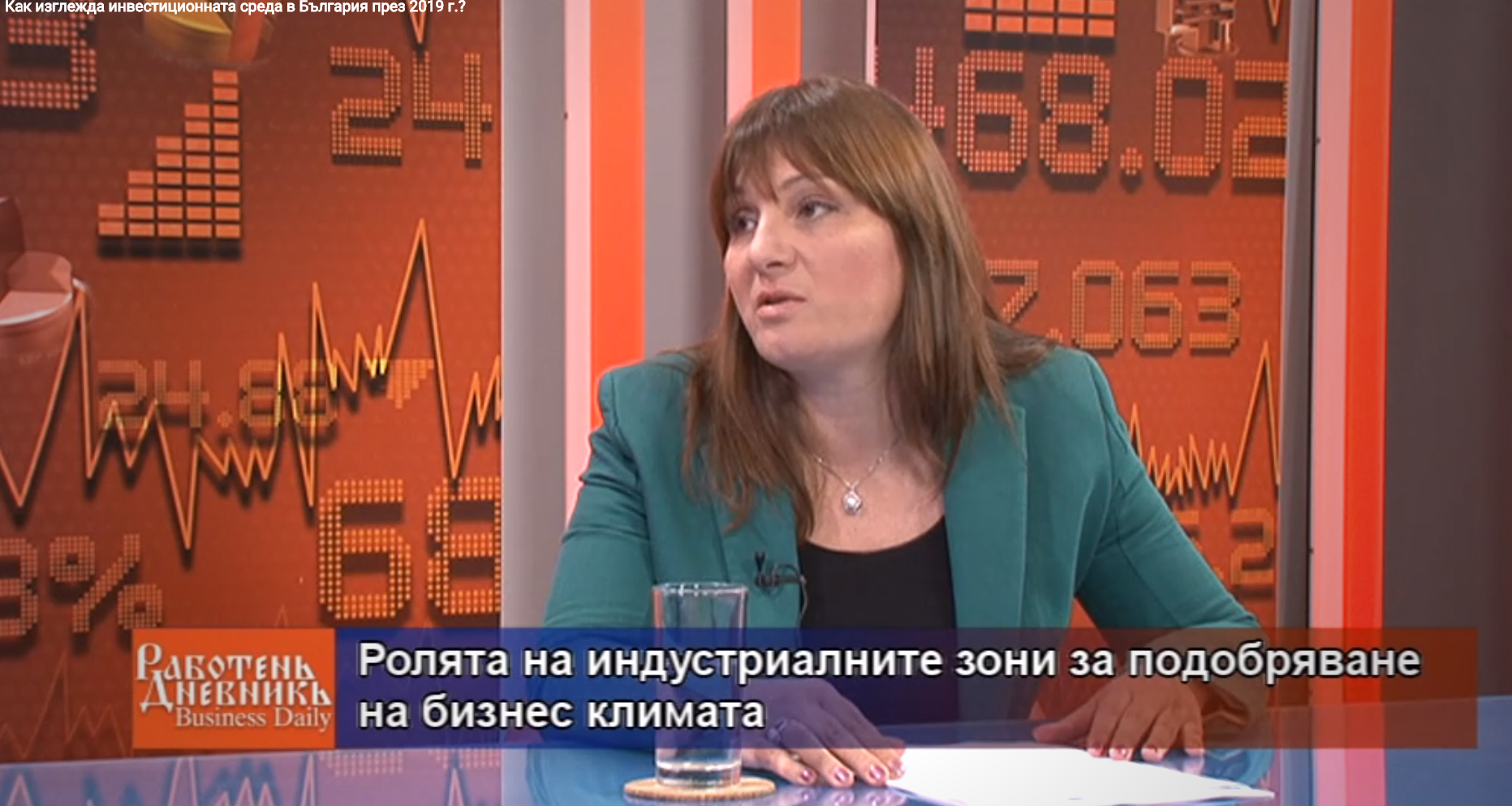 The business climate in Bulgaria is currently good and the investors are interested in our country, said Antoaneta Bares, executive director of NCIZ, in an interview with Business Europe TV broadcasting.


"Our zones are developing extremely well. A few days ago we signed a preliminary Contract with a high-tech company. The company is Swiss and produces silicon matrices for other industries. At first they were tenants here, they started production, liked the zone and expand their business. We need to emphasize technology, innovation, such industries that do not require a lot of resources but have a high added value, "explained Mrs. Bares.

In other words, foreign investors have chosen Bulgaria to develop their projects as our operating costs as a country are low and this improves the investment climate. "We have a solid low tax rate, we have intelligent people, we are in the European Union. There is political and economic stability. There is a lot to do to ease the administrative burden", added the executive director. According to her, this has a good impact on the business climate in Bulgaria.
Antoinette Bares has argued that industrial zones should be developed and expanded because they are an effective tool for attracting investment. "The state and the respective municipality put resources into building the necessary infrastructure. The investor comes and can settle his business much easier, "she explained.

Industrial zones must have different locations in the country. They must be tailored to the specifics of the area - as a resource, as available infrastructure, such as footage. "That is, the cadres trained in the region should be suitable for the business that is located there, or else an imbalance will occur," explained Antoinette Bares.