Antoaneta Bares gave out to Stara Zagora Municipality Award at the Investor of the Year 2019 Ceremony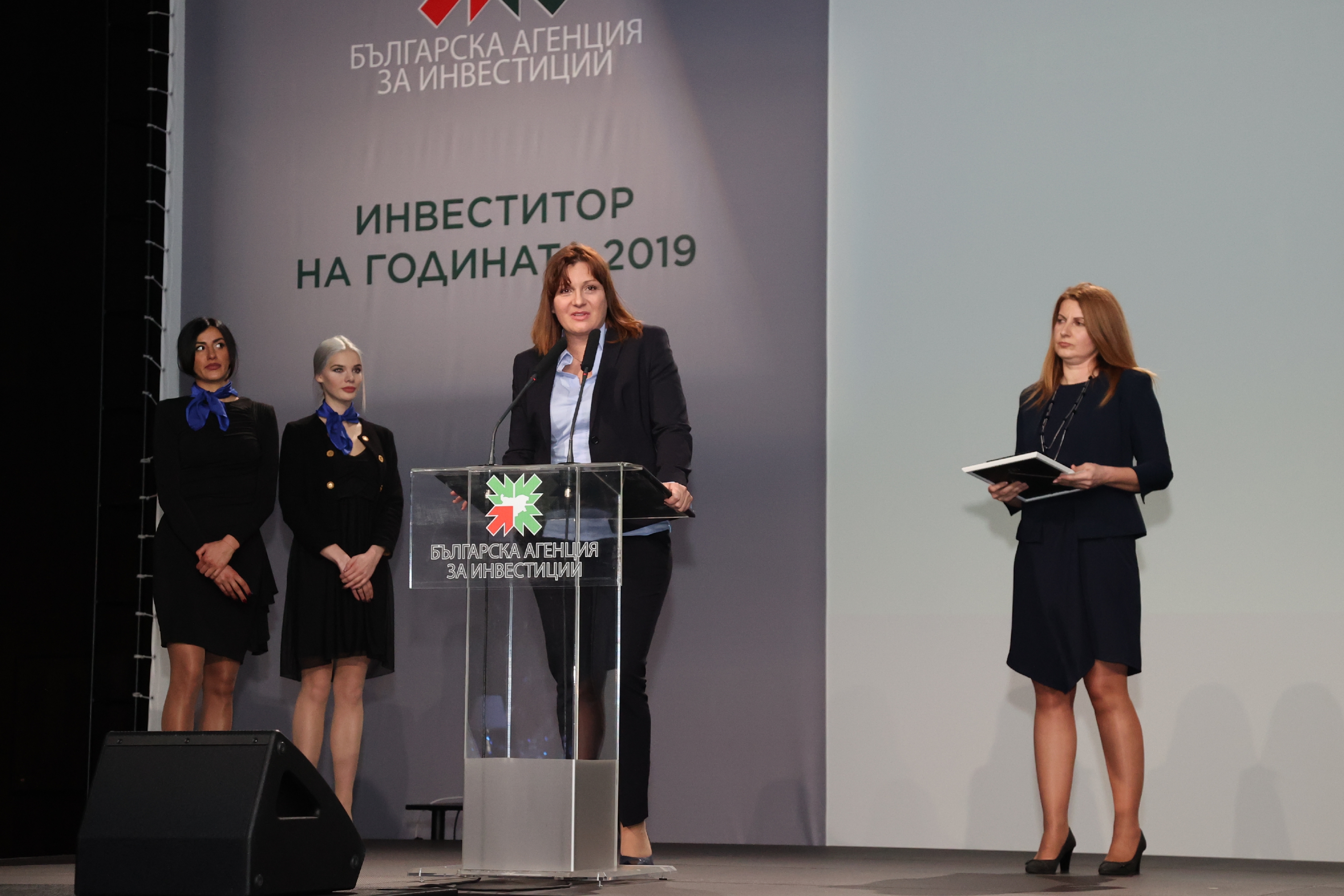 The Executive Director of National Company Industrial Zones EAD Antoaneta Bares handed out a honorable plaque to Stara Zagora Municipality during the Investor of the Year 2019 Ceremony, at the National Palace of Culture, organized by the Invest Bulgaria Agency (IBA). The Deputy Mayor Milena Zheleva received the award in the "Municipality" category.
"It is an honor for us to be a partner of the IBA and to work for the cause Bulgaria to have many new, innovative companies which choose to invest in our country. We have a common project with Stara Zagora Municipality, and respectively first investor. I wish other municipalities to follow in her example," said Mrs. Antoaneta Bares while handing out the award.
Milena Zheleva thanked on behalf of the Mayor of Stara Zagora Zhivko Todorov for the high appreciation and trust. "I believe that the steps we make hand in hand are good when the municipality, the state and the investors work together. The industrial zone is going very well, 70% of which is completed and it just remains for investors to wake up and start their companies after 3 months. This way the young people will stay here and start families" – said the Municipality Deputy Mayor.
The IBA presented the Investor of the Year 2019 awards for the fourteenth consecutive time. It honored the most significant projects implemented in Bulgaria during the past year. The big prize in the competition was won by "Dundee Precious Metals."