Antoaneta Bares in front of KMETA.bg: We encourage investments in high added value sectors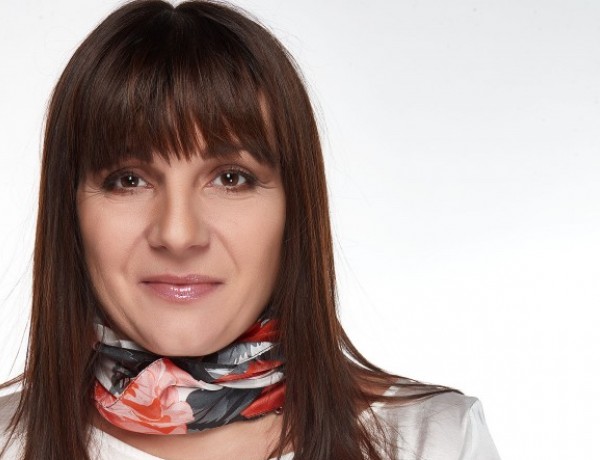 Antoaneta Bares is CEO of National Company Industrial Zones (NCIZ). She has more than 15 years of professional experience in law and also in the management of projects in different sectors of the economy. She has been a key part in different leading companies, as well as in the IT sector and several state institutions.
Antoaneta Bares holds a master's degree in law and is a PhD student in economics at Sofia University "St. Kliment Ohridski". She is CEO of the National Company Industrial Zones since March 2017. In addition, she has been part of the company's team since its founding in 2009.
-Mrs. Bares, six industrial zones in the country attract investments. Companies from which sectors prefer Sofia, Varna, Burgas, Ruse, Svilengrad and Vidin?
- Our priority project is the Sofia-Bozhurishte Economic Zone. There are 35 projects implemented on the territory of the zone, and the total amount of the investments is more than BGN 530 million, and more than 1,600 new jobs have been created. Companies from different sectors have economic activities in ours zones. For example - in the end of 2019, we have signed several contracts with different companies, for the implementation of their projects in Sofia-Bozhurishte Economic zone, like production facilities for food additives, center for installation and service of refrigeration units, a modern logistic facilities and a training center for work with scaffolding, production and office buildings, which will be used for 3D printing of various prototypes.
You know that our biggest investor in Bozhurishte is JYSK – in September 2019 they opened their biggest distribution center in South-Eastern Europe. When such an investor with such a high rank decides to invest in our country, it is a proof that we offer an attractive business environment and competitive conditions. The total amount of the investment is BGN 200 million.
Some of the big investors in the Sofia-Bozhurishte Economic zone are the companies Zora and Aiko. Zora has invested over 17 million BGN and created 33 new jobs. As you know Zora is a Bulgarian company. Aiko, on the other hand, will invest nearly BGN 15 million in the zone.
In February, the company OPTICS opened their own facilities in the zone. So far, the company has invested around BGN 6 million and has opened 14 new jobs. The company plans to increase the investments in the next 2 years. The company's portfolio includes innovative solutions for the military industry, as well as security, environmental protection, hunting, medicine and other industries. This company is the only Bulgarian one that creates the whole scale special optics, used in the army and the police in Bulgaria. The development of such high technological productions in our zones is an honor for us. Our economy needs a high added-value production. This leads inevitably to development and balanced growth of the region.
In Bozhurishte, in February, we had another one event – the company "Dream Trans" officially started their investment project. The investor will build a logistic and a service facilities for storing of goods. The project also includes a car service, a warehouse, an office building, a gas station, a point for technical inspection, a car wash and a parking. The planned investment is BGN 3.8 million, and 15 jobs will be opened. Currently, another Bulgarian company is interested to invest in the zone. The company will produce food additives and products from waste material of vegetable oil. We are also negotiating with company from Azerbaijan, which intentions are to produce eye drops.
- Will the production be expanded and will new people be hired?
- The company Reisswolf, which operates on the territory of the zone since last year, currently plans to expand its economic activity and to build a new archive storage. The company is a leader on the European market, and it's main activity is the destruction of sensitive information and documents, even secret ones. Reisswolf has more than 25 years of experience and operates in 30 countries. The company offers services related to the destruction of confidential personal and classified data that have been stored in various forms - printed, CD, DVD, cassettes, hard drives, credit cards… The interesting thing is that all operations, regarding the destruction process, are in accordance with all environmental standards and good European practices - the final product is recycled after the destruction.
BHTC, which is the first investor in the zone, opened its second production facility in Sofia-Bozurishte Economic Zone, in June 2019. BHTC is a German investor from the automotive industry, which is specialized in the production of control panels for automotive air conditioning systems. Some of its clients are Audi, Bentley, BMW, Bugatti, Chrysler and others. The expansion of production activities like this one leads to opening of new jobs.
- Is there interest in the other zones around the country?
- There is a trend in the state industrial zones since the beginning of this year. There is increased interest from various companies to our zones in North Bulgaria. Two German companies are interested in our industrial terrains in Telish, Ruse, Vidin and Vratsa. One of those companies has a production facilities in Germany and Vietnam and wants to build a packaging factory here in Bulgaria. The other company is specialized in the heavy industry. We offered them land in Sofia-Bozurishte Economic Zone, but they want to invest in North Bulgaria. We continue the negotiations with both companies.
Industrial and logistic park - Burgas is growing. I would say this is a very successful project for NCIZ and for Burgas Municipality. Nearly BGN 73 million have been already invested and 35 major projects are being implemented with 726 jobs opened. The development of Industrial and logistic park - Burgas enters in a new stage this year. We have created a new industrial zone "South", which is close to the road Burgas-Sredets-Sozopol. The total area of the new plots is 600 000 sq. m. Companies in the field of metal industry, textile industry, medical industry, as well as manufacturers of electrical installations and air conditioning are already interested in the terrains.
In Burgas, the biggest investor is Sigmatek. They have already built their production complex for repair and recycling of parts and components for aircraft engines, and their investment is over BGN 50 million. The company uses and implements revolutionary design solutions, allowing to be created a modern production with a high level of "know-how", combining high technical knowledge and experience. There is also an interest from the company "Imi Gluco Check", which wants to build in our area in Burgas a high-tech factory for the production of test strips for glucose and glucometers. The production will be on an area of 5 000 sq. m. The amount of the pre-announced investment is BGN 20 million, and the owner's plans include the initial opening of about 20 jobs.
Our zone in Ruse is growing too – nearly 300 people work there and around 50 companies have already started their business there. In Vidin – 24 companies have activities in the zone, and the companies that have invested in Svilengrad are 4, and 23 jobs have been opened.
- What type of conditions do the Bulgarian and Foreign investors require in order to start a business here?
- I have always said, that NCIZ is a very good working mechanism for attracting investments. Our zones have different advantages. But for investors, location and infrastructure are most important. And last but not least - the availability of labor force.
We have zones, such those in Burgas and Varna, that are located next to the Black sea. Our parks in Ruse and Vidin are preferred, because of their location on the Danube river. The interest of investors has never stopped. That is why we are trying to create favorable conditions for the business and to offer good infrastructure. That is important, because investors want to start their business as fast as possible. At the end of last year we made the first sod for the construction of infrastructure /water, electricity, internet and roads/ on the territory of Zagore Industrial Zone. NCIZ and Stara Zagora Municipality have implemented a joint project on 115 000 sq. m., located in the south-eastern part of the city. Now we already have the investor's interest.
The foreign investors choose Bulgaria, because our operating costs are low and this improves the investment environment. We have a low firm tax rate, we have intelligent people and we are members of the EU. This creates a political and economic stability. The government is also working for the ease of administrative burdens.
- How do you collaborate with Municipalities? More and more mayors are saying that when looking for new investments for the region, it is very important investors to offer good salary.
- We are working on the construction of new industrial zones in Varna, Simitli, Lovech, Gorna Oryahovitsa and others. Basically, we can do ad hoc projects around the country. That is to say, we assist municipalities to find investors. We have signed a memoranda with many municipalities, and during our meetings with the business, we offer them to invest not only in the big cities or in Sofia.
For example, in August 2019 we signed a memorandum of cooperation with Sliven Municipality. We also assist to Vratsa Municipality. In October, last year, we have made the first sod of the Zagore Industrial Zone, in Stara Zagora, for the construction of technical infrastructure – water supply, sewerage, electricity, gas and telecommunications. As for the salary - our specialists are not inferior to other Europeans and are fully competitive. Investors come to us, not because of the low salaries, but because we offer them favorable conditions for business development. Our last NSI data shows that smaller municipalities with strong industry are leading in wages, which sometimes exceeds those in larger cities.
- What kind of staff is needed in the different cities for the already operating industrial zones?
- NCIZ cooperates directly with universities in order to help our investors to find skilled labor force. On my initiative, in 2017 our project Fast Tracking Success have been started. This initiative is aimed to accelerate the professional development of young people, studying at universities and vocational high schools, by providing permanent employment and internships in foreign companies, which are operating in the industrial zones owned by NCIZ. Over the past year, more than 100 highly qualified young professionals have started permanent jobs in companies that have production in Ruse, Burgas and Bozhurishte. We hope this trend will continue in 2020. Therefore, we have signed memoranda of cooperation with 10 universities and vocational schools. In my opinion, there are conditions for young people to stay in Bulgaria.